Spencer's Riverfront Cottages
2014 Cottage Rental Charges








22 June to 3 September (weekly bookings only; saturday to saturday)


Cottage Day Week Max # Persons (including children)

PRICES ARE BASED ON 2 PERSONS, EACH ADDITIONAL PERSON IS $10 PER DAY OR $50 PER WEEK

1 Bd Rm $120 $575 4 VACANCY NOTE
.
PRICES ARE BASED ON 4 PERSONS, EACH ADDITIONAL PERSON IS $10 PER DAY OR $50 PER WEEK
2 Bd Rm $150 $695 5

2 Bd Rm * $170 $750 5 POLICIES & RULES
.


PRICES ARE BASED ON 6 PERSONS, EACH ADDITIONAL PERSON IS $10 PER DAY OR $50 PER WEEK

3 Bd Rm * $210 $995 8


? April - to June 22 & 3 Sept - 28 Oct (daily or weekly bookings accepted) ( advanced reservations are a 2 day minimum )


Cottage Day Week Max # Persons (including children)


PRICES ARE BASED ON 2 PERSONS, EACH ADDITIONAL PERSON IS $10 PER DAY OR $50 PER WEEK
1 Bd Rm $95 $475 4


PRICES ARE BASED ON 4 PERSONS, EACH ADDITIONAL PERSON IS $10 PER DAY OR $50 PER WEEK

2 Bd Rm $110 $575 5

2 Bd Rm * $130 $650 5


PRICES ARE BASED ON 6 PERSONS, EACH ADDITIONAL PERSON IS $10 PER DAY OR $50 PER WEEK

3 Bd Rm * $170 $875 8


5% Discount for Cottage Bookings of Two Consecutive Weeks or more
.
ASK ABOUT OUR CASH DISCOUNT, PAY IN CASH AND SAVE SOME MONEY


* Deluxe Cottage ALL COTTAGES

Prices in Canadian Funds, Taxes not included ARE HEATED


Deposit required for all reservations; refund will be issued with 45 days notice of cancellation minus a 20% administration fee


Check-in Time 2:00 PM CABLE TV and WIRELESS INTERNET

Check-out Time 10:00 AM IN ALL UNITS


Linen & Towels Pets are welcome as long as
certain rules are adhered to
-provided with daily rental
(once for the duration of your stay ) *** NEW ***

-NOT included with weekly rental ALL PETS ARE SUBJECT TO A $10.00 PER NIGHT PER PET FEE
( maximum 2 pets)

-ordered in advance {$10/bed per change}
Pet Owners are Responsible:
-for any damages caused by pets
-to pick up after pets
-to ensure pets do not go on
furniture, beds, blankets etc.
and if they will to bring things
to cover up furniture with
Boat Launch & Dockage -pets are not left alone in the
cottages, or outside, at any time
-no noise will be tolerated
-free to all cottage renters
-properly designed and made launch ramp
-3 bedroom cottages have private docks
-other cottages share over 200 ft. of docks

Boat & Motor Package Rentals

-20% discount for cottage renters on full day, or longer boat rentals

-available by the day, or week,



We Sell fishing licenses, ice, worms, tackle, & pop





Damage to cottage property


We reserve the right to charge guests the cost of rectifying damage, caused by the deliberate, negligent or reckless act of the guest to the cottage's property or structure. Should this damage come to light after the guest has departed, we reserve the right to make a charge to the guest's credit / debit card, or send an invoice for the amount to the registered address. We will however make every effort to rectify any damage internally prior to contracting specialists to make the repairs, and therefore will make every effort to keep any costs that the guest would incur to a minimum.



Removal of cottage property
We reserve the right to charge guests the cost of replacing any items that are removed from the premises by them without consent. The charge will be the full replacement amount of the missing item, including any carriage charges. Should the fact that the item is missing come to light after the guest has departed, we reserve the right to make a charge to the guests credit / debit card, or send an invoice for the amount to the registered address.
.
.


Spencer's Boat Rentals

2014 Boat Rental Charges

ENJOYING A DAY OF BOATING IN THE 1000 ISLANDS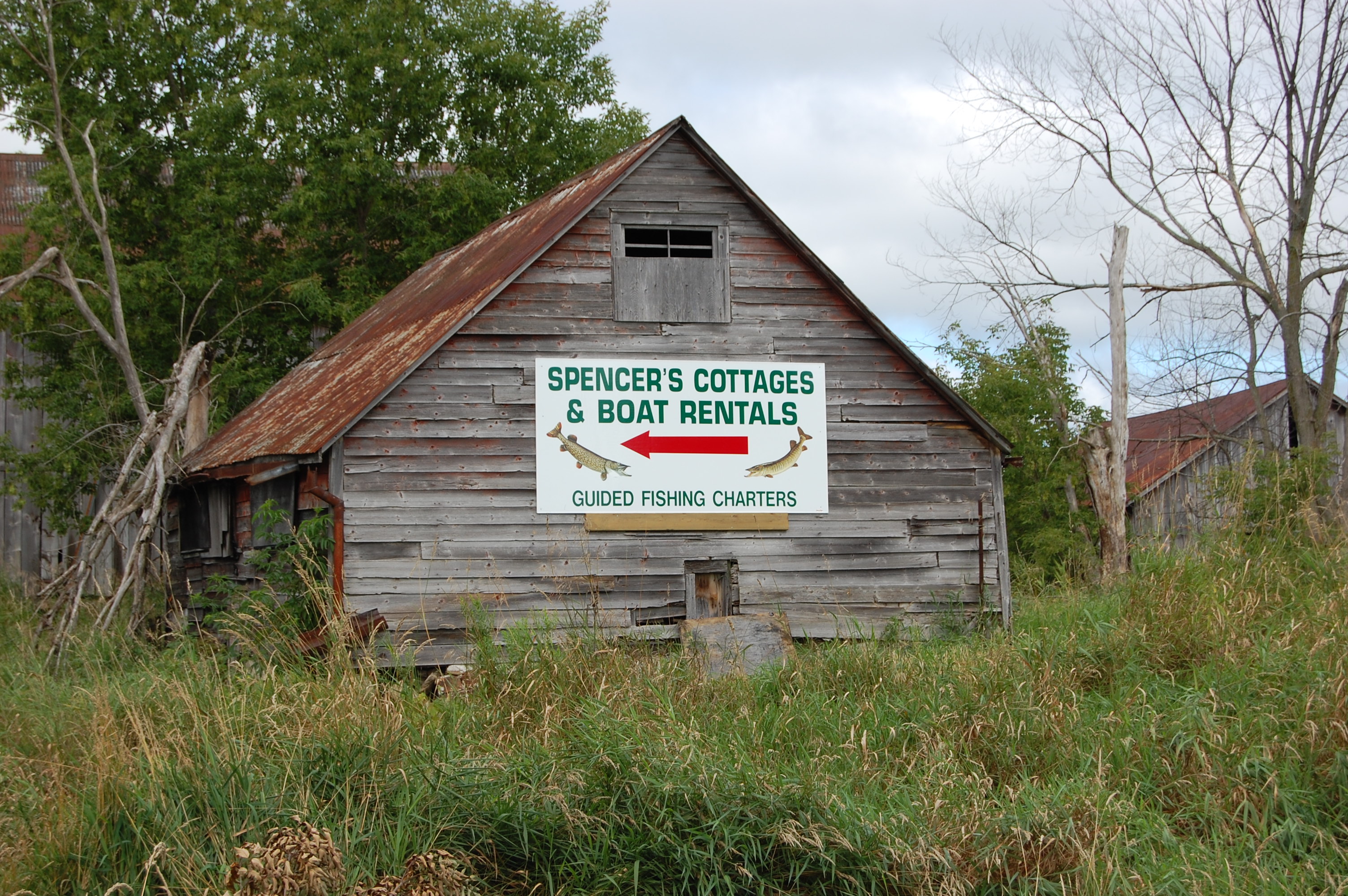 PLEASE NOTE A BOATING LICENSE IS NOT NECESSARY
TO RENT AND DRIVE A RENTAL BOAT

Boat & Motor Packages
OUR PRICES INCLUDE ONE FREE TANK OF GAS !
Full Day = 8 hours

---
16 Ft. bass type boats with 30 HP , electric start, steering wheel, swivel seats, depth/fish finder
( 4 persons )
EXCELLENT ALL PURPOSE BOATS, GREAT FOR FISHING, WE WILL POINT YOU IN THE RIGHT DIRECTION TO TRY AND CATCH FISH, WHERE TO GO, WHAT TO USE, WE SELL FISHING LICENSES, WORMS, TACKLE, ETC.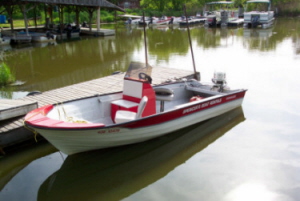 $175 Day , $750.00 Week $600 Damage Deposit with insurance

$1200 without insurance


---
---
---
18 Ft. Sun Party pontoon with 50 HP four stroke, electric start, power trim, canopy, swim ladder, steering wheel, couch seating
( 7 persons )
THIS BOAT TENDS TO RENT FOR MULTIPLE DAYS OR BY THE WEEK,
DUE TO THE POPULARITY OF PONTOON BOATS, WE WILL ONLY ACCEPT A 1 DAY RESERVATION A FEW DAYS BEFORE...
AFTER YOU HAVE SEEN THE WEATHER AND HAVE YOUR PLANS SET-UP

$285.00 /Day $1,325.00 /Week $1000 Damage Deposit with insurance
$2000 without insurance

---

*Electric Start **Depth Finder

Price includes a tank of gas , instructions, map, and all safety equipment, including life preservers

Prices are in Canadian Funds, Taxes not included

10% Discount
- Boat & Motor Package Rentals of two to six days ( not with other offers)

-20% Discount on Boat & Motor Package Rentals of a full day or longer, for Customers staying in one of our Cottages
Damage Deposit is required for all rentals (Approved Visa or Mastercard or Cash)
.
Persons who rent a boat are responsible for all damages to the boat, motor, and equipment
Please review the rules and policy page for more information


We reserve the right to refuse a boat or motor rental to persons who, in our opinion, cannot operate the boat safely.

VISA & MASTER CARD ACCEPTED


LOOK FOR OUR FACEBOOK PAGE AND JOIN FOR WEEKLY UPDATES, PHOTOS, AND VIDEO ABOUT FISHING, UNUSUAL WEATHER, RENOVATIONS, AND EVENTS IN GANANOQUE AND KINGSTON
SPENCER'S RIVERFRONT COTTAGES & SPENCER'S BOAT RENTALS
4607 HWY # 2 (3 miles or 4 km west of Gananoque, 15 miles or 21 km east of Kingston) ,
R R # 3 GANANOQUE, ONTARIO, CANADA, K7G 2V5
.
Phone 1-613-382-4289

.
E-mail info@1000islandsboatrentals.com
or
info@1000islandscottages.com
. or
info@1000islandsfishingcharters.com

Web page http://www.1000islandscottages.com
or
http://www.1000islandsboatrentals.com
or
www.1000islandsfishingcharters.com